Gloomy Bear x ONCH Spooky Collection
$

150.00 Sold Out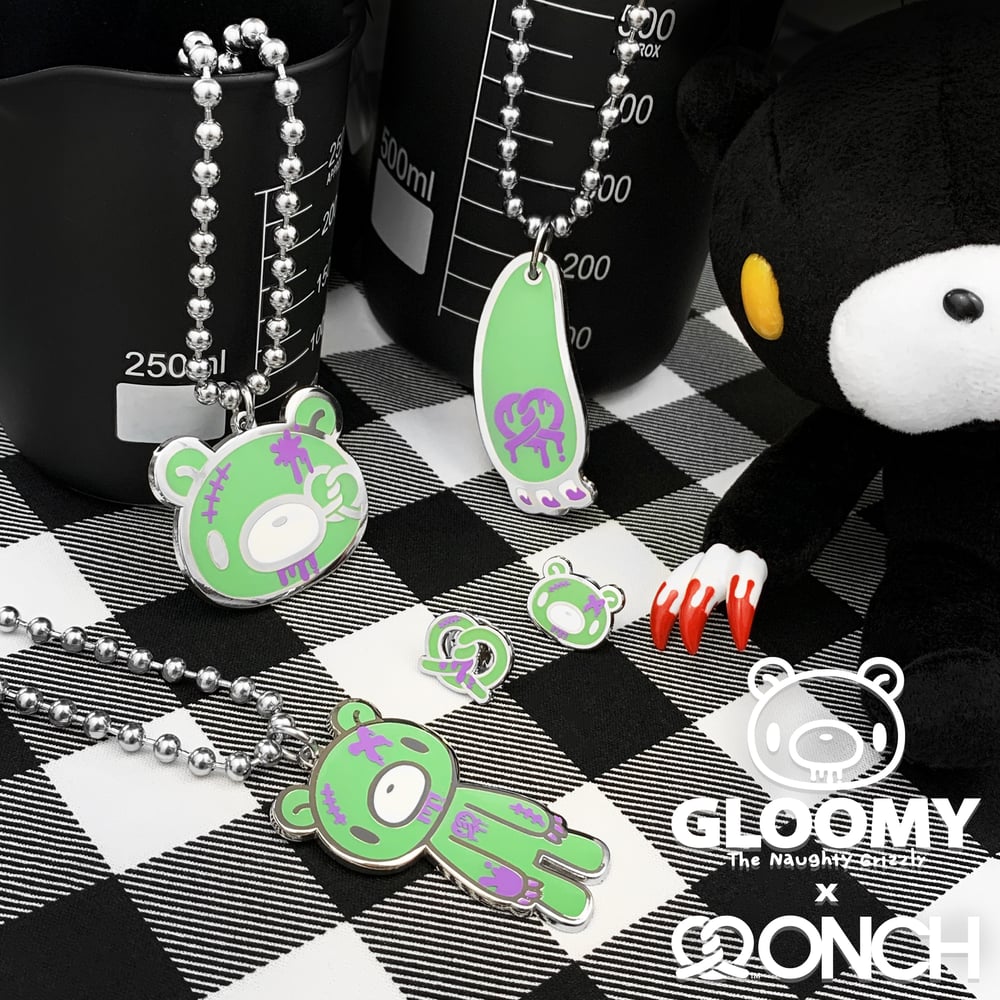 Spooky Glow-in-the-dark edition
As a wide-eyed and innocent little cub, GLOOMY Bear was rescued by a boy named Pity. At first, he was cute and cuddly. But as he grew, so too did his wild and ferocious, animalistic instincts.
Born and raised in Japan, Mori Chack started selling Gloomy Bear illustrations on the streets of Osaka in 2000. Gloomy's mix of cuteness, violence and unexpected emotional depth was an instant hit. Two decades later Gloomy is now one of Japan's most iconic pop-culture characters.
Mori Chack has teamed up with Los Angeles based artist ONCH to bring you the first ever American Gloomy Bear jewelry collaboration.
This limited edition release is your chance to own a full collection (3 Necklaces and 2 Pins) of wearable art that incorporates signature elements from both iconic artists.
Our Spooky Gloomy Bear necklaces are made of thick enamel elements suspended on high quality stainless steel beaded chain. Necklace measures 20". Hand assembled in Los Angeles.
Our Gloomy Bear x ONCH pins set consists of 2 enamel element measuring approx 3/4" each.
Released 4/21/2021
Share